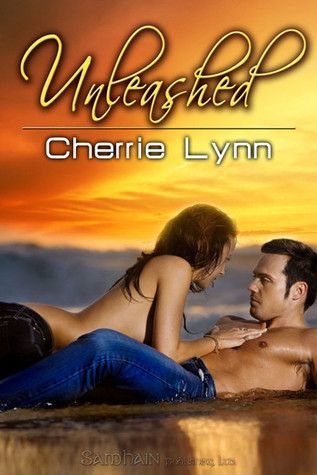 My Rating 5 freaking HOT Stars
Overview from Goodreads.com
One week in paradise will make or break them…
It's not enough that Kelsey's husband left her for another woman. Oh, no. The "other woman" had to be her best friend Evan's fiancée. Not only has she lost her marriage, she fears losing Evan to the lingering awkwardness and humiliation that hangs between them.
Evan has no intention of letting that happen. He's got plans…namely, an extra plane ticket to Hawaii now his future wife is out of the picture. There's only one person he wants on the trip with him, the one who's always been there for him. The one he should never have let slip away into the arms of a traitorous friend who shattered her heart.
Kelsey is anticipating a week of fun in the sun with the man who's always treated her like a little sister. No one's more surprised when she discovers that Evan has seduction on his mind—and that she's more than ready for it.
Love is the most powerful healing force of all. But past demons have a way of ripping open old wounds, and threatening the survival of even the strongest friendship…
Warning: This title contains explicit sex between best friends, graphic language…and a hero who knows how to put the hot in "hot tub".
My Review
I picked up a copy of Unleashed for my Kindle on the urging of a friend of mine. I am so glad that she told me about it! This book was absolutely great, so great that I actually had to stop reading just to do an update on Goodreads to let everyone know how awesome it was! The story was a well thought out story line and thankfully didn't have a bunch of silly "filler." I loved that the characters weren't in their early 20's either. And the sex was HOT HOT HOT!!! So steamy that my husband kept laughing at me sitting in the corner fanning myself!
Cherrie Lynn's writing is absolutely on par with the top Erotic Romance writers and even moved past a few of my favorites on my top 10 list. Her ability to write a love scene that is so descriptive you have to blink to remember where you are is an amazing talent! All of the scenes were believable, no crazy hanging from chandeliers or randomness to make it "hot!" Just pure unadulterated sex.
Evan Ross is a sexy, Alpha Male without being an Ass. He's successful, determined and ready to take control to get what he wants. Kelsey is recently divorced and a bit shy but comes out as a strong heroine in the story. Even though she had me pretty upset with a few of her decisions I still loved her , but I won't spoil the one big twist that had me yelling at her at 1am!
I sped through this book so fast I almost had whiplash and I highly recommend it! I loved it so much I also read Rock Me and Leave Me Breathless in the same weekend, but you'll have to wait for those reviews.......I'm still seeing Ghost in my dreams!
My Favorite Quotes:
"I love how you tremble for me," he whispered. "I love how you're shy until you need me and then you aren't ashamed to tel me what you want." -Evan Ross"
"Honey" he groaned as she nibbled his earlobe and gave his stiff shaft a long, hard stroke through his pants. "I'm concerned for the safety of the public right now."
"I trust you," she murmured, moving her lips around to the corner of his mouth. "I think the public is in good hands."
"Mmm, and I think you're about to be."
"God, Evan, I'm so wet."
He nearly drove off the road. The need to take his hand off the wheel and investigate her claim was almost more than he could resist.....